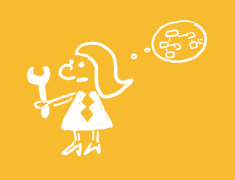 Tailor-made, a perfect fit.
At the beginning, I will clarify the exact objective with you: What is the situation and what should the workshop help to achieve? Which contents are relevant for the current requirements and the adaptability of the company? How what has been learned can be implemented in daily work routines and enshrined in the corporate culture? From a variety of content, exercises and coaching tools, I choose what is appropriate for your particular situation and what is compatible with your company. Possible topics:
Healthy leadership in complexity and change   –   Developing sustainable processes with Design Thinking   –   Lateral communication & dealing with conflicts   –   Creating successful business concepts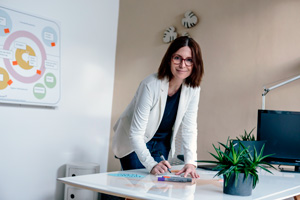 Expertise and diversity of methods
In my work I combine my experience from various fields of knowledge and practical application in organisational development and systemic coaching as well as mediation. I impart profound knowledge with direct practical relevance in a compact and well-structured form. Group exercises and practical examples ensure a deeper understanding and make the contents "memorable". It is very important to me that what you have learned can be integrated into your daily work routine in a sustainable way.
Workshops and organisational diagnosis
Workshops are the means of choice when it comes to participation processes and operational changes that should be positively supported by all. In strategic processes or change situations, I support you to gather the most diverse aspects and perspectives (management, employees, suppliers, customers). For example through targeted surveys and feedback. In this way, managers and teams can jointly master even the most difficult challenges in a goal-oriented manner: Clarity is created, conflicts are resolved, teams move from a problem focus to a solution focus, sustainable processes are set in motion.