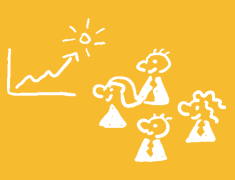 Dual control principle
You have already founded and are on the way to the next level? The leap from start-up to the growth phase is imminent and the entire organisation as well as the resources have to be adapted. Right now, expert support is helpful to master these further steps. I can offer you my experience in strategic company building and organisational development – together we can give your business a boost for the future. This also includes the digitalisation of business processes. I have strong network partners to offer holistic solutions on different levels of action.
Coaching of young / existing companies – as subsidized consulting (BaFa)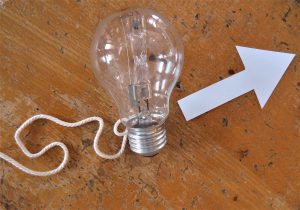 Support is provided by the state programme "Promotion of entrepreneurial know-how", which is aimed at young companies (founder coaching) or companies that have been active in the market for some time. Its aims are to consolidate and strengthen the existence of medium-sized companies. As a listed advisor of the Federal Ministry of Economics/BaFa, my consultancy is eligible for funding. Consultancy on economic, financial, personnel and organisational issues of company management as well as special consultancy for women and for securing skilled workers are subsidised with a grant of 50%.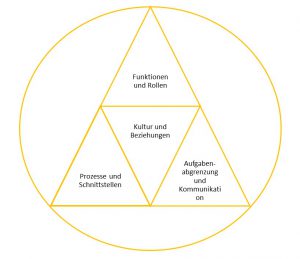 Further information on the GCD and BaFa consulting at the Federal Ministry of Economics or at http://www.existenzgruender.de/DE/Weg-in-die-Selbstaendigkeit/Entscheidung/Beratung/Beratungsfoerderung/inhalt.html /or directly from me.
Unternehmenswert Mensch – sponsored consulting by BmAS
The ever faster pace of change, digitalisation and the associated changes in the working life demand the adaptability of companies in order to continue to assert themselves on the market. The central key to success is the well-arranged cooperation of all employees. The consulting program refers to process support in four essential fields of action: Personnel Management/Leadership, Equality & Diversity, Health at the workplace and Knowledge & Competence Development. As an accredited consultant for the programmes of the Federal Ministry of Labour and Social Affairs, my consulting services are eligible for funding. Applications can be made for up to 8 consulting days (UWM) and a further 12 consulting days for the development of internal company digitisation processes (UWMplus) with a subsidy of up to 80%.
Weitere Infos zu Unternehmenswert Mensch unter https://www.unternehmens-wert-mensch.de/das-programm/uebersicht/ oder direkt von mir.