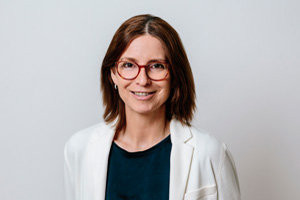 Claudia Wessling Consulting & Coaching
I offer effective support for people and companies in change processes, for business start-ups and for strategic business development as individual coaching or for teams. As a consultant with many years of practical management experience – in setting up, controlling and modelling processes and as managing director/CEO of a start-up – I know how complex collective goal achievement can be. As I have sat on both sides of the desk, I know employee needs and leadership requirements from my own experience. I make my expertise available now to employees, managers and organizations.
Linked competences
Especially in process support and consulting I benefit from my experience in organisational development, analysis and control of operational processes as well as in leadership questions. I pay particular attention to cooperation and communication within the company. My experience from projects with commercial and non-profit enterprises is very valuable. It is important to me that all developed results are well-founded, flexibly applicable and effective in the long term. In my coaching, workshops and moderation I use methods of systemic work to find tailor-made solutions that can be implemented in a target-oriented way and that will pass the long term test in the real world.
My skills at a glance:
Working languages: German, English/ Working mode: personal and online / References: My clients appreciate my practical and well-founded solutions, which are designed for sustainable success. Many of my clients* have become aware of me through recommendations. References are available upon request.