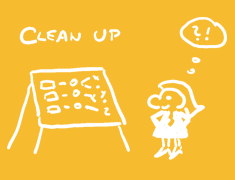 Broaden perspectives
Because you always bring yourself to any situation, stepping back can be difficult. In my business coaching I perceive my role as your sparring partner. Together we work on your concerns, whether they be necessary changes, decisions or conflicts: You have the expertise and know your strengths. I support you in viewing and updating existing goals and strategies from different perspectives. You are the focus of my attention so I choose methods and techniques appropriate to a particular situation, in a transparent way, to help you improve your competence in finding solutions.
Discover new options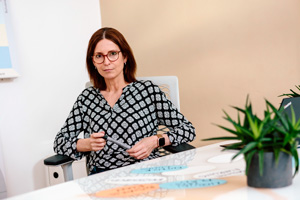 Setting priorities becomes easier when a different overview is created from the visualisation of your personal current situation. This frequently results in new options for action and a different understanding. New ways of reacting offer potential for positive changes in communication and interaction. Coaching helps to recognise and further develop one's own self-effectiveness. Proceed strengthened and able to reflect on an appropriate path for you in your leadership role, in (internal) conflicts or in your daily life. I am happy to support you with my attention, my knowledge and self-developed coaching tools.
Scope and procedure
Since this is a very personal matter, I offer a telephone consultation in advance. Appointments by e-mail at info@claudiawessling.de or by phone at 0160-94600191.
Every concern is different and deserves appropriate recognition. To give you an idea of the scope: in the course of 2-5 sessions (100 minutes each) topics can be dealt with in a targeted manner. If there is a fresh need, you are of course very welcome.