Sudden challenges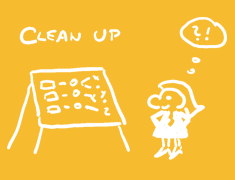 Although everything may be well planned, it can always turn out differently. This is especially true for the challenges of recent times, which have come suddenly and for some with great consequences. It is not easy to keep the company going when sales are lost for a long period while costs continue as normal. Not only the financial problems must be solved, new strategies have to be developed concurrently to make the company fit for the changes in economic life. Disruptive change is not new, but digitalisation requirements are now becoming even more apparent. New, flexible concepts are needed to complement proven business models in a useful way.
Cash flow, workflow and digitisation
First of all, an overview of outstanding payments and thus the short to medium-term liquidity is important. Securing financing is a prerequisite for the continuation of operations and the preservation of jobs. The next step is to analyse the market, specifically the question: how can I best help my customers from now on and deliver what they need? Only then can organisational changes be planned and implemented, which in turn are a prerequisite for adapting the business model. Customer benefits and flexibility are essential, including new ways of communication and solutions in combining online and offline work effectively.
Advice for companies in difficulty with 90% support
Any company with acute or imminent loss of earnings – for example due to a shutdown as a result of coronavirus- can apply for 90% subsidised crisis consulting. The application is submitted to the BaFa after an initial telephone conversation or video. As a listed advisor, I will be happy to help clarify the application requirements.